About Us
When you visit Ivy Dermatology of Torrance CA, we carefully listen to your concerns and tailor the care plan based on your individual need. Combining state-of-the-art technology with a warm and personal touch, we will provide you with an unparalleled first-rate skin care experience.
Dr. Gary Chuang
Dr. Gary Chuang is a board-certified dermatologist and a fellowship-trained Mohs surgeon practicing in Southern California.
A graduate of Yale University, Dr. Chuang received his M.D. degree from Columbia University College of Physicians & Surgeons where he also completed a highly competitive Howard Hughes Medical Institute Research Training fellowship.
Dr. Chuang completed his residency at Boston University/Tufts Medical Center Combined Dermatology program where he served as a chief resident.
He then completed a rigorous Mohs Micrographic Surgery fellowship in Charleston, South Carolina, specializing in cutaneous surgical oncology and complex surgical reconstruction.  Dr. Chuang also completed the world-renown Laser & Cosmetic Dermatology fellowship at Massachusetts General Hospital, Harvard Medical School, where he was later recruited as a faculty.  He also served as the Director of Dermatology & Cosmetic Surgery at Tufts Medical Center.
Prior to starting his private practice, Dr. Chuang was recruited to UCLA Medical Center as a Mohs surgeon and a Laser & Cosmetic specialist.  Dr. Chuang specializes in innovative processes to improve treatment of skin diseases and patient safety.  He has been recognized by the American Society for Dermatologic Surgery with the Cutting Edge Research Award for his effort to prevent wrong-site surgery.  He has also led a team of researchers across different institutions, including Harvard School of Public Health and Harvard Medical School, shedding light on potential hazards of plume by-products in laser treatments.  These by-products include toxic chemicals and nanoparticles that have been shown to co recent annual meeting of the American Society for Laser Medicine & Surgery, gaining wide press attention with feature articles and interviews by Elle, Women's Heath, and news media.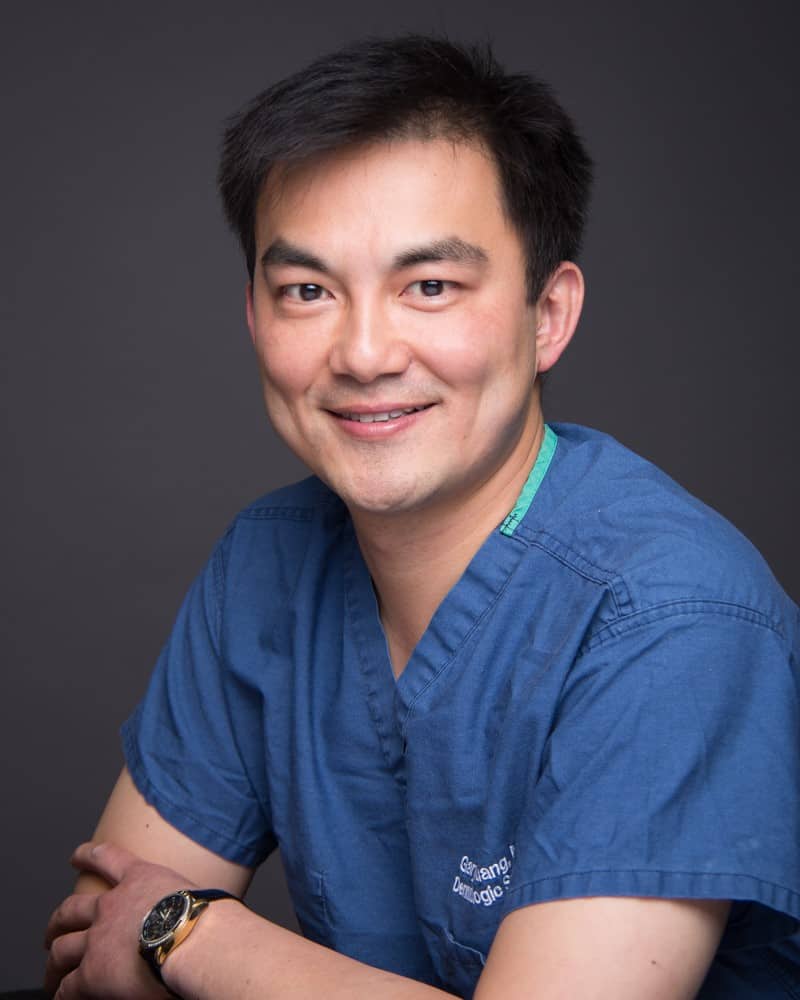 Dr. Gary Chuang is best dermatologist I have come across in years. I have always had acne since I was a teenager and another dermatologist recommended me to go him for laser treatment. On my first visit he explained to me in detail how the slow process will work and laser was not the option for me at that time. In 6 months of just topical treatment my skin is so clear, that has never been in years like this. Thanks to him and his expertise. I strongly recommend him.